We are really pleased to announce two new additions to the ACoRNSussex team; Dr Samantha Holt and Devyn Glass. Devyn and Sam are working on our ESRC-funded 'Our Stories' Project, with Prof Nicola Yuill. Nicola is the Principal Investigator for Sussex and the team will be working closely with the ACoRNSoton team to extend their Digital Stories methodology. Devyn is finishing her PhD in the ChaT Lab investigating interpersonal synchrony between autistic young people and their partners, and has recently worked in the lab as a researcher on the Zoom or Room project. Sam completed her PhD in the ChaT Lab in 2015 and has since worked as a Clinical Research Fellow for the Sussex Community NHS Foundation Trust evaluating a Real-time text messaging service enabling autistic children and young people to avoid the waiting room before attending a dental appointment, and a project to Develop oral health promotion and dental signposting for Looked After Children. Most recently Sam was co-investigator on a Baily Thomas funded project evaluating Chatlab Connect as an early social skills intervention for autistic children and young people attending special school.
We will introduce the Digital Stories method to new physical and conceptual contexts. Sam will take the lead on the healthcare branch and will work with the Time for Autism team to prepare and share 'We Are' stories between families with an autistic member and medical students before in-person/online home visits. This will help give families control of the narrative of their lived experience and get to know the medical students prior to their visit.
Devyn will take the lead on the education branch of the project, which will involve working with young people in local schools who are using the Just Right Programme. Just Right is a system to support emotional and sensory regulation in autistic children. Young people using Just Right will be supported by the team and school to create 'How I feel' stories, focusing on micro-transitions between different emotional and sensory states.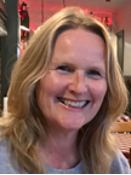 Dr Sam Holt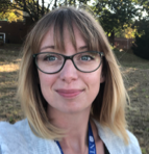 Devyn Glass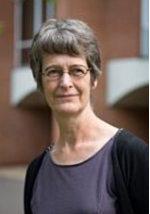 Professor Nicola Yuill