The topic for the first Autism Reading Group of the year was Autism in girls and the diagnosis gap. For this meeting, we had a TED talk Niamh McCann: girls with Asperger's and a reading.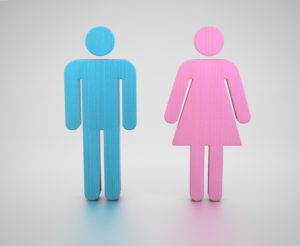 Autism has historically been viewed mainly as a male condition. The ratio of boys diagnosed compared to girls is 4:1, but research has found the true ratio may be much lower.
Autistic girls are likely to be underdiagnosed or diagnosed later, some not until adulthood. Autistic girls, mainly those with high verbal ability and IQ, may mask their autistic traits for years and copy the behaviours of peers to socially 'pass'. We discussed the broad spectrum and lack of uniformity in autism: every autistic person is different.
Functioning
Many girls are viewed as being able to function socially. This means they are not seen to be struggling so go undiagnosed. However, this is not always a good measure of how someone is coping.  One person reported that this can mean being seen as not needing support.
Stereotypical traits in Autistic Girls
One study reviewed descriptions of autistic girls who are diagnosed later and found they were described using terms such as: shy, compliant, and the 'ideal pupil'. We discussed how these stereotypical female traits can mean internal distress can go unnoticed if the girls are less outwardly disruptive and continue to perform well academically. In comparison, girls who were referred earlier for assessment were described using terms such as 'bossy' or 'seeking attention'. There appears to be a trend that if your behaviours are outwardly disruptive, they are more likely to be picked up.
In one case, an autistic girl was absent from half her lessons, but her parents weren't informed, as she continued to thrive academically.  One person highlighted this is how difficulties may be missed.
The Impact of Diagnosis
Group members shared how getting a diagnosis can be liberating, by giving a label to the struggles they have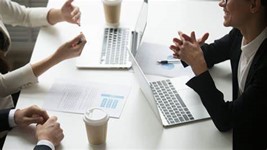 faced throughout their lives. It can be reassuring to know that previous struggles are 'not your fault'. It raises the question of what struggles these women could have avoided if they had been diagnosed earlier. We discussed how some autistic women may still not disclose autism in a professional capacity because of stigma. However, people have also had positive experiences of disclosing in the workplace.
Problems with the diagnostic process and the impact of going undiagnosed
The process used by CAMHS to diagnose autism requires input from the child, parents, and teachers. However, some group members reported cases where teachers' accounts differed from parents. Some teachers may not notice a problem due to the child achieving academically. Sometimes autistic girls will mask well at school but then release their frustrations at home for only their parents to see. Therefore, girls can be misdiagnosed or have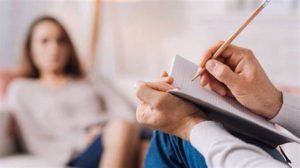 to wait a long time to get an appointment as they don't 'tick the box' for CAMHS. However, one person reported how some teachers' knowledge and experience of autistic girls can mean they are the first to notice struggles and can push for an assessment.
Going undiagnosed can bring other mental health issues for girls. For example, there are cases of girls with eating disorders who then later receive an autism diagnosis. Research has also suggested that there is a direct link between both anxiety and depression and autism. Anxiety is present in most autistic children and depression is nearly 50% . We discussed how more needs to be done to make sure the diagnosis process works for autistic girls, and that they receive the appropriate support to reduce the impact on mental health.
What more could be done?
One group member identified the need for more awareness and education, both amongst professionals and in society. We discussed the need for greater awareness about how traits can differ across the spectrum of autism. They suggested one way to improve this is to ask autistic people what they want and to make future training focused on this. An example of how this could be done is to have the training delivered by autistic students. Where this has been done previously, staff found it powerful in changing their perspectives.
A local example of improving training is a project by Time for Autism at Brighton Sussex Medical School. Medical students learn about autism from specialists and visit families with an autistic child three times over the year. These visits help trainee medics understand the day-to-day experience of autistic people, helping doctors of the future. This scheme is a great example of how we can address current gaps identified in the lack of awareness amongst professionals.
Digital stories are a powerful example of how autistic young people can share their day-to-day experiences and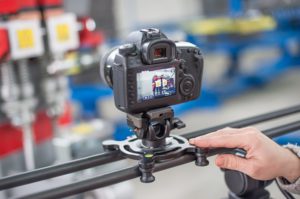 help staff understand better how to support them. Locally, the 'Our Stories' project is working with schools using the Just Right Programme – an emotion regulation program used to support learning in schools within Brighton and Hove. It aims to help students positively manage their emotions. The aim of 'Our Stories' is to help autistic students to create their own video stories to communicate how they manage at school – including transitions between different environments. ACoRNS will be publicising and showcasing this work later in the project.
Another member identified the need for more awareness in primary schools. Currently, autistic girls may transition between primary and secondary school without anyone identifying that they are struggling. Our sister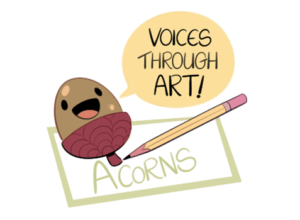 network ACoRNs Southhampton recently worked on a 'voices through art project'. They created comic strip stories to help in this move. The stories were created in collaboration with autistic students, reflecting on their experiences. This is a great example of tools we can use to help improve transitions.
One member shared some good steps her school has taken to become more autism-friendly, such as having a well-being room. This is accessible by all students but is widely used by autistic girls. They also discussed how having autistic students as inclusion ambassadors can help support their autistic peers and improve peer education. However, other members highlighted how schools vary widely, not every school is as good at providing support for autistic students.
Similarly, another good local scheme is led by Sussex Discovery College. They run classes for young people such as art and cooking classes which are sometimes co-led by autistic young people. This is very empowering for both the young person and the other attendees.
Links
We have attached some great links that were shared in the reading group that you may find helpful:
The next reading group is on Interoception and how it impacts those with autism on Thursday 11th November 5pm– 6pm. To join – Email: acorns@sussex.ac.uk